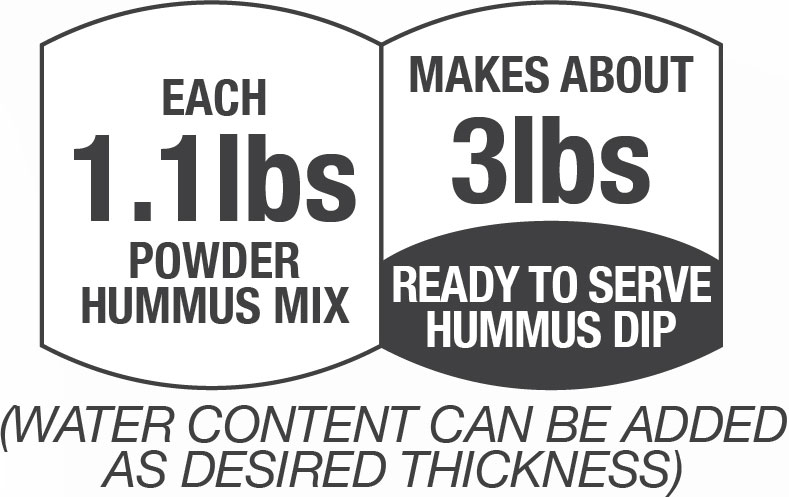 One of the oldest known prepared foods, "HUMMUS" is the most loved dips in the world.
At "SECOND HOUSE PRODUCTS" we have improved this classic dip process to make it easier by saving time, waste, number of ingredients and a day ahead preparations
Authentic recipe made from finest ingredients in one pack at your hand.
This is a clean base version allowing chefs and professionals to keep creativity and their own signature by personalizing with additional ingredient and Tahini of preference. Creamy and smooth texture, perfect solution for small and high-volume servings and being freeze-thaw stable.
A perfect accompaniment for hundreds of sandwiches and burgers variations, or it can enhance a multitude of meals on its own.
We have developed many new twists on this saple and new flavor.
Spread or Dip our Hummus Base is simply blended and can be easily integrated into your existing production processes to create your own signature and to make an impact on menus and product development.